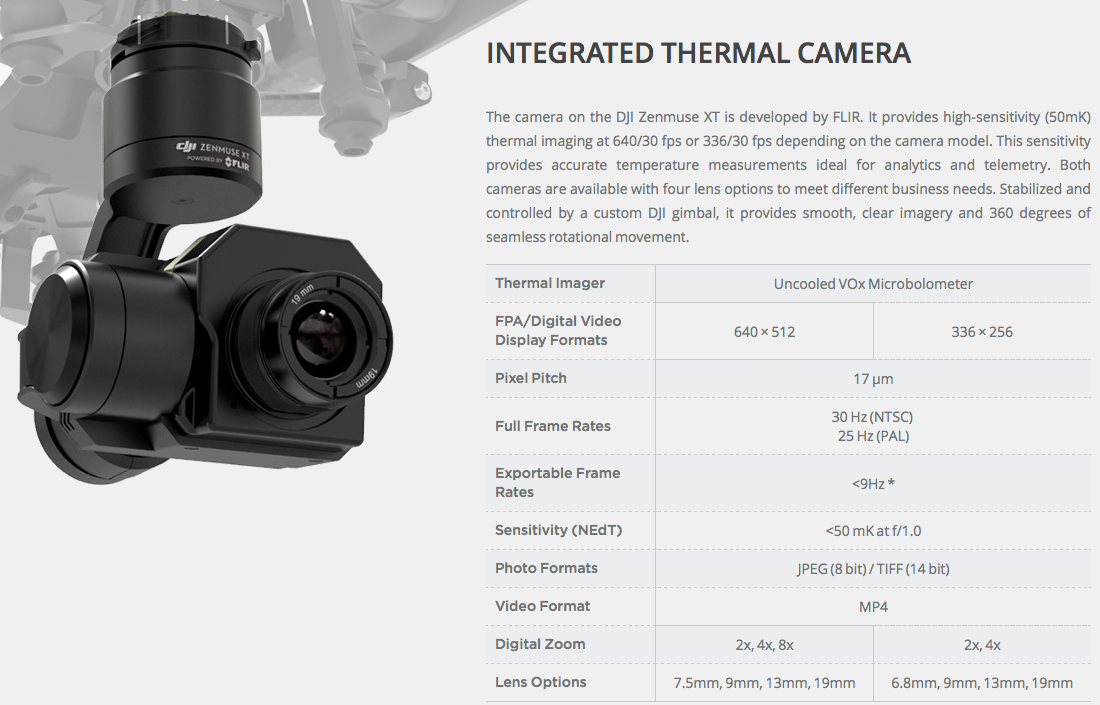 FLIR+DJI=POWERFUL AIRBORNE SOLUTIONS
DJI's Zenmuse gimbal technology has become the industry standard among demanding aerial cinematographers, and everything that makes DJI's aerial platforms world-class for cinematography also makes them the perfect platforms for aerial thermal imaging: they're stable, easy to fly, and fully-integrated with apps.
When you get right down to it, the main purpose of any drone is to position a sensor in three-dimensional space; when that sensor is a FLIR thermal imager, you expand the possibilities for drone operators and thermal inspectors alike. Using FLIR thermal imaging from small drones brings new capabilities to dozens of applications like search and rescue, the inspection of power lines, cell towers, bridges, substations, and buildings, firefighting, precision agriculture, and natural resources and wildlife protection.
See the unseen. FLIR cameras reveal details invisible to the naked eye by making subtle differences in temperature visible. This new view on the world can reveal when equipment or buildings are damaged, the location of lost people, and much more. Applications like:
Search and rescue
Precision agriculture
Roof inspections
Power line inspections
Firefighting
Substation inspections
Cell tower inspections
Security
Surveying